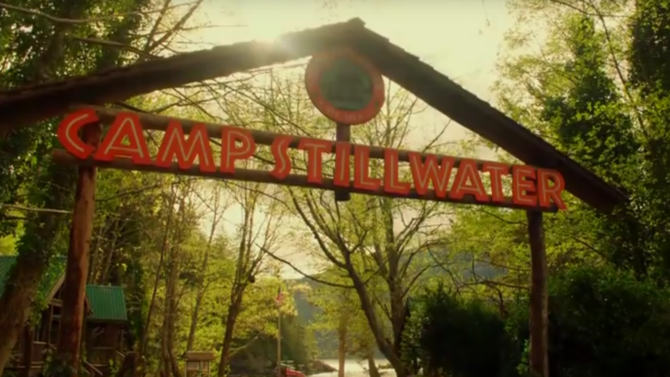 Freeform publicó el primer adelanto promocional de Dead of Summer, su nueva serie de misterio y terror que llegará a las pantallas el próximo 28 de junio.
Este nuevo show se desarrolla a finales de la década de los ochenta y sigue a un grupo de chicos que va a vacacionar en el idílico Camp Clearwater, un campamento aparentemente tranquilo que muy pronto se convierte en una inimaginable pesadilla. Lo que se suponía que debería ser un verano repleto de diversión y nuevas experiencias, terminará siendo una escalofriante velada.
"Dicen que si permaneces mirando lo suficiente al agua, el agua te mirará de vuelta", se escucha decir a una de las inocentes campistas justo antes de descubrir un cadáver sumergido en el lago. Aquí puedes ver el primer adelanto de Dead of Summer:
Adam Horowitz de Once Upon a Time está encargado de la producción de este nuevo programa que promete ponernos los pelos de punta. Elizabeth Mitchell (Lost), Elizabeth Lail (Once Upon a Time), Ronen Rubinstein, Amber Coney, Eli Goree, Zachary Gordon, Mark Indelicato (Ugly Betty) y Zelda Williams, hija del fallecido actor Robin Williams, conforman el elenco de este escalofriante show.
Dead of Summer llegará a las pantallas el 28 de junio a través de la señal de Freeform.