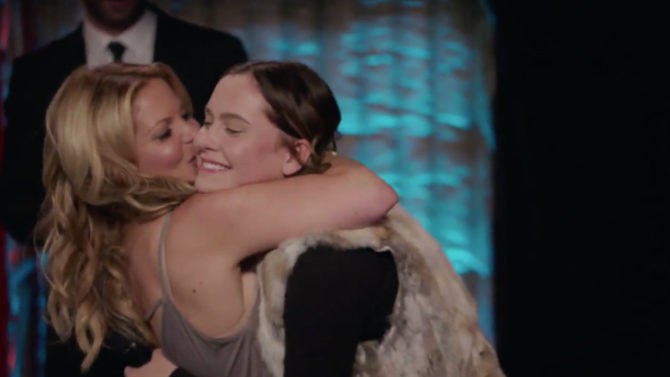 Natasha Bure, la hija mayor de la actriz y presentadora Candace Cameron Bure se presentó para las audiciones a ciegas de The Voice, en donde convenció a uno de los jueces de voltear su silla.
VER TAMBIÉN Revelan fecha de estreno de segunda temporada de 'Fuller House'
La joven de 18 años cantó en el escenario una versión muy original del clásico de Elvis Presley "Can't Help Falling In Love", mientras sus padres miraban tras bambalinas. En medio de su presentación Adam Levine volteó su silla, causando que la protagonista de Fuller House estallara en una emotiva celebración por el triunfo de su hija.
Aunque ningún otro juez volteó su silla, la chica ya hace parte del equipo de Adam, quien indicó que hará un buen trabajo con la joven cantante, quien debe combatir sus nervios a la hora de cantar.
VER TAMBIÉN 6 hijos de famosos que debes seguir en Instagram [VIDEO]
Ante el éxito de su hija en la competencia, la presentadora de The View celebró a través de sus redes sociales, en donde compartió el video de la audición de Natasha y un mensaje muy especial que le enviaron Bob Saget y John Stamos, sus compañeros de elenco en Fuller House.
Definitivamente la vena artística corre por esta familia. Mira la audición de Natasha a continuación.