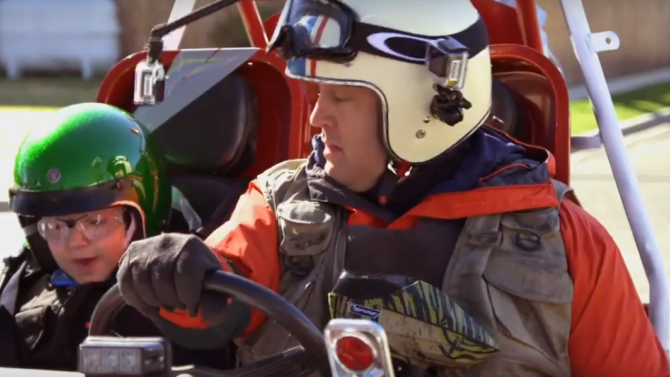 Kevin James hará su regreso triunfal a la pantalla chica con su nueva serie titulada Kevin Can Wait, una comedia que será transmitida por CBS y que contará inicialmente de 13 episodios.
Este nuevo programa marca el regreso del protagonista de Paul Blart: Mall Cop a esta cadena de televisión. Fue allí donde James saltó a la fama gracias a la serie The King of Queens, proyecto que contó con nueve temporadas y que llegó a su final en 2007.
Aquí puedes ver el  tráiler de esta nueva serie:
Kevin Can Wait sigue la vida de un policía recién retirado que no puede esperar para pasar más tiempo con su esposa y tres hijos, pero pronto descubre que tendrá que afrontar más dificultades en su propio hogar que en su día a día policial.
Erinn Hayes, Taylor Spreitler, Mary-Charles Jones, James Digiacomo, Ryan Cartwright, Leonard Earl Howze, Lenny Venito y Gary Valentine conforman el resto del elenco de este nuevo seriado.
El actor de Pixels será uno de los productores ejecutivos de este show junto a Bruce Helford (Anger Management), Rock Reuben, Jeff Sussman y Andy Fickman. James, Helford y Reuben escribieron el guión de esta nueva serie, que promete hacernos reír a carcajadas.
¿Qué te pareció el primer vistazo?