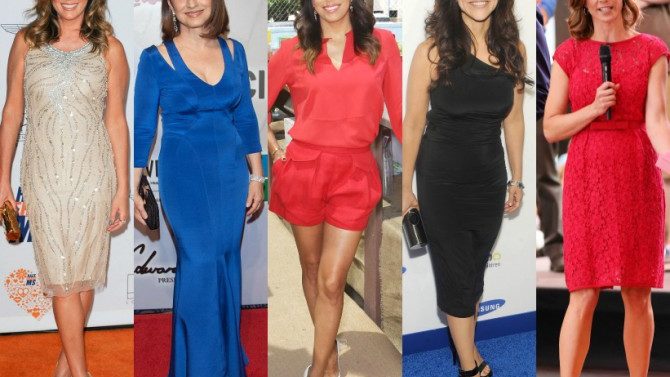 Rosie O'Donnell is returning to "The View!"
The host is making her way back to the daytime show she departed from 7 years ago.
She had previously been part of the dynamic group of ladies back in 2006 to replace Meredith Vieira but departed quickly after. Altercations with her co-host Elisabeth Hasselbeck and various clashes over differences of opinions led her to leave the show in 2007.
SEE ALSO: Rosie O'Donnell regresará a 'The View'
Now O'Donnell will be joining Whoopi Goldberg who is the only cast member returning for the next season.
A couple weeks ago it was reported that Jenny McCarthy and Sherry Shepherd would not be returning to "The View" and in May, Barbara Walters retired from the show. Now producers are in the midst of searching for two new hosts, reportedly one Latina and a conservative, to join O'Donnell and Whoopi.
SEE ALSO: Sherri Shepherd se despide de 'The View'
Which made us think, which of these 5 Latinas should join the daytime program?
Daisy Fuentes: The Cuban host/businesswoman has triumphed throughout her entire career becoming the first Latina VJ on MTV and first Latina spokesperson to sign a worldwide contract with Revlon. There is nothing this lady can't do! She is a pioneer for Latin women all over the world and has numerously found success with her clothing and accessory line, not to mention she is actively involved in charities.
Gloria Estefan: The talented and brilliant singer/entrepreneur is an icon for Latinas! Her music has transcended barriers and is the prime example for young women. The Cuban star is also the most successful crossover performer in Latin music to date which proves the power of Gloria.
Eva Longoria: There is no doubt that the actress/director/producer is changing the world of Hollywood. Her show "Devious Maids" instantly became a hit on Lifetime and according to Judy Reyes, there is nothing that Eva cannot do!
SEE ALSO: Barbara Walters se despide de 'The View' y de la televisión
Rosie Perez: This multitalented star has never been a host but there is always a first time for everything. The Puerto Rican actress has been a great example for Latinas and always worked hard her for what she wants. This could be her big chance to grab the spotlight!
Natalie Morales: Even though the journalist is currently under contract with "The Today Show," that doesn't mean she can't consider the opportunity to join the ladies on "The View." The host has plenty of experience having covered historic events such as Presidential Elections, hurricanes, the Columbine shooting, Royal Wedding, among others. She is a journalist with class!
Vote and let us know who you would choose.