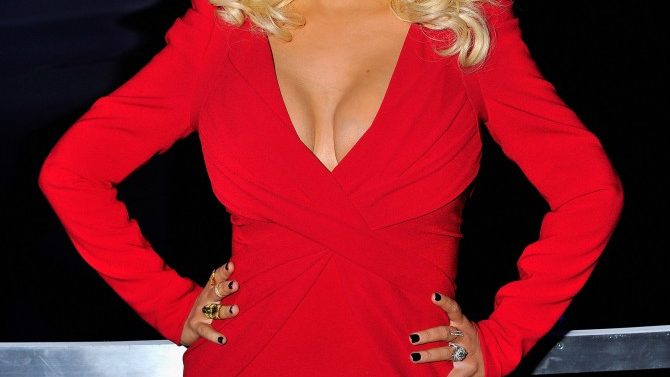 This past Saturday, Jan. 24, Blake Shelton hosted "Saturday Night Live" for the very first time.
While there were many parodies embracing his country superstar status and "red-neck" lifestyle there was one particular skit of "Family Feud" which involved the rest of "The Voice" judges, including Christina Aguilera.
In the spoof we see Christina thanking Steve Harvey, played by Kenan Thompson, for being on the show. "It's an honor for this proud Latina woman," says Cecily Strong in character as Xtina.
"Steve" replies with a laugh, "Girl, you Latina the same way Taco Bell is Mexican food!"
While the joke may have rubbed some people the wrong way, I found it funny because clearly Taco Bell is not Mexican food (as the daughter of Mexican-born parents, I know good Mexican food).
In my opinion, the more you poke at comments like these, the more you distract from the topics that do merit discussion, such as immigration reform, gender and racial equality and other political issues. But a joke on a comedy show that prides itself on saying politically incorrect things to make people laugh to me is harmless. To take comedy literally is to miss the point entirely; some of the greatest comedians often offend us in order to make us reflect on the things that matter.
That said, I realize that everyone's experience with race or ethnicity in America is different and valid, and SNL's joke about Xtina does call into question what "being Latina enough" actually means. Aguilera herself has addressed this topic directly in the past.
"I've dealt with that [criticism] my whole life," the singer commented in an interview with Latina Magazine. "I don't speak the language fluently. And I'm split right down the middle, half Irish and half Ecuadorean. I should not have to prove my ethnicity to anyone. I know who I am."
"I wouldn't be questioned [about my heritage] if I looked more stereotypically Latina," she added. "Whatever that is. All I know is no one can tell me I'm not a proud Latina woman… I dove headfirst into a Spanish-language album for that reason and I'm planning another one even though I don't speak the language. I'm sure that doesn't sit well with some people."
To me the whole notion of "being Latina enough" seems silly and perpetuates a stereotype. I don't look like Aguilera but I can relate to her. She clearly made an effort to honor her heritage by releasing a Spanish-language album "Mi Reflejo" in 2000. As for me, I took a job that requires me to write in Spanish every day, I grew up speaking both language but now English is my first language.
Everyone has a different way of connecting with the culture and no one person's experience is better or more legitimate than the other.
I may not fixate on race the way other people do, or get offended as easily, but if we were to talk about another SNL sketch I'd say let's discuss how in their "Bachelor" spoof they commented that everyone knows that the Bachelor won't pick a black girl.
Like one comedian I heard say once, "The only way to end racism is to have different races pro-create and have mixed marriages" — an idea that even in 2015 many would oppose.
Alas, race will always be a touchy subject and I'm interested in hearing your thoughts below. Where do you stand on the whole "being Latina/o" enough debate?