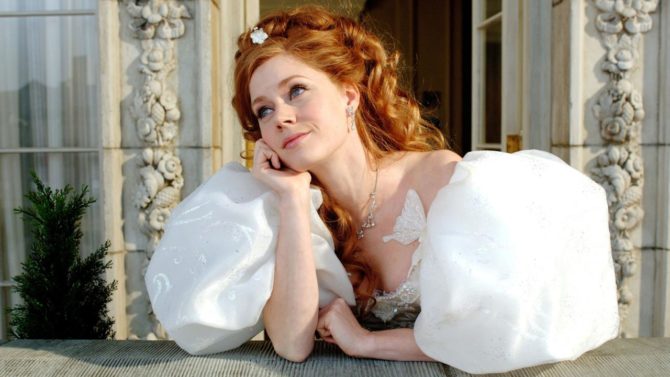 Batman v. Superman star Amy Adams says she's ready for another installment of Enchanted. The original Disney film premiered in 2007.
"It's weird because I'm not 10 years older, so it's so strange that [the 10-year anniversary] is coming up," Adams told E! News at a Max Mara event on Tuesday. "That's so weird. I've just barely aged a day!" she joked.
Anne Fletcher was reportedly attached to direct the sequel as of last fall, according to Collider, with the working title of Disenchanted.
"They've been talking about it for a while, so I really embrace and look forward to what they do and hope to be involved," Adams added.
In the original film, Princess Giselle (Adams) is tricked into leaving her animated world of Andalasia and enter the live-action world of New York City. Prince Edward (James Marsden) tries to find his bride-to-be, but Giselle discovers true love with Robert (Patrick Dempsey), a divorce attorney and single father. In the end, Giselle and Robert managed to take down the evil Queen Narissa (Susan Sarandon) and build a life together.