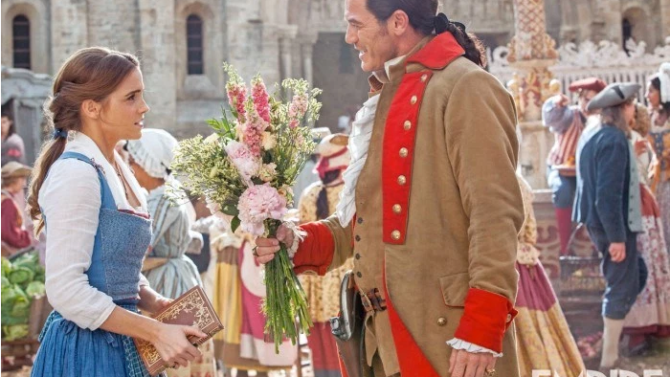 Disney has released a new image for the live-action version of Beauty and the Beast. The photo, which was released via British magazine Empire, shows Luke Evans as Gaston trying to woo Emma Watson's Belle. The handsome Gaston is perfectly coifed as he presents the beautiful Belle a large bouquet of flowers.
"He gets as dark as any Disney character could possibly get," Evans told the publication. "This is a man who, for the first time in his life, hasn't got what he wanted."
Director Bill Condon spoke to Variety Latino about why Watson was the perfect Belle saying, "it was always her." Now Watson explains why she thinks she will do justice to the popular character.
"Belle was one of my idols growing up," she said. "I knew every word to the animation. I was born in Paris like Belle. We both love books, obviously. She is someone who doesn't really feel like she fits in, but she finds her place in the world and uses what makes her different. She was just inspiring to me."
Beauty and the Beast hits theaters on March 17, 2017.