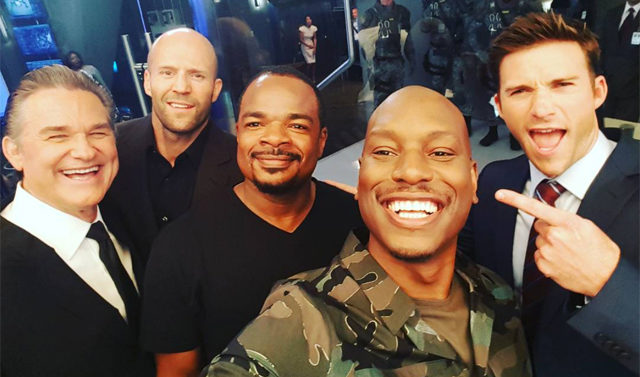 Universal Pictures has released a new Fast & Furious 8 video featuring Vin Diesel, Michelle Rodriguez, Tyrese Gibson, Chris "Ludacris" Bridges, Kurt Russell, Scott Eastwood, Jason Statham and Nathalie Emmanuel, as well as Dwayne Johnson.
Principal photography for the new film began last month in Cuba, production will also take place in New York, Atlanta, Georgia and Iceland. Plot details have yet to be revealed.
Directed by F. Gary Gray, Fast 8 is the first installment in a planned Fast & Furious trilogy, with Charlize Theron on board as the villainous new character Cipher.
Furious 7, the last film in the series to feature the late Paul Walker, was a box office hit, grossing $1.5 billion globally.
Fast 8 will hit theaters April 14, 2017.