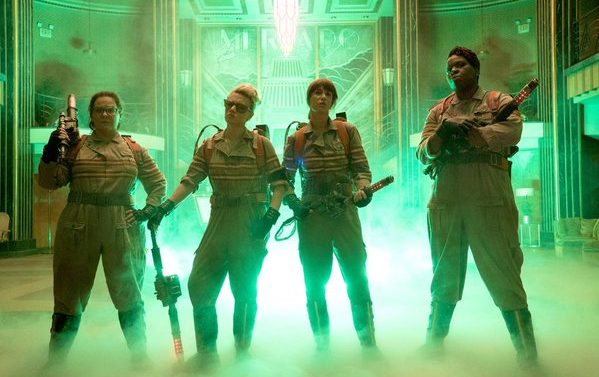 The first official trailer for Paul Feig's Ghostbusters, starring Melissa McCarthy, Kristen Wiig, Kate McKinnon and Leslie Jones, has been crowned the most disliked movie trailer in YouTube history, according to the social platform's "Most Disliked Videos" list that was last updated April 16.
The trailer, released March 3 and viewed approximately 29 million times and counting, triples its number of dislikes than likes. It currently has 602,064 dislikes and 208,606 likes. Viewers have also left an arsenal of comments on the YouTube trailer page, good and bad. One in particular has been liked over 1,000 times, written by user Crippled Camel the comment reads: "I signed in under both of my accounts so that I could dislike this twice."
On the other hand, the trailer has generated mostly positive reviews on Facebook with 1,186,569 positive reactions and 32,589 negative reactions, which adds up to 97.3 percent positive sentiments on Facebook overall.
The film is set thirty years following the release of the original Ghostbusters, which starred Bill Murray, Dan Aykroyd, Harold Ramis and Ernie Hudson.
Ghostbusters is set to hit theaters July 22.
Watch the trailer below: