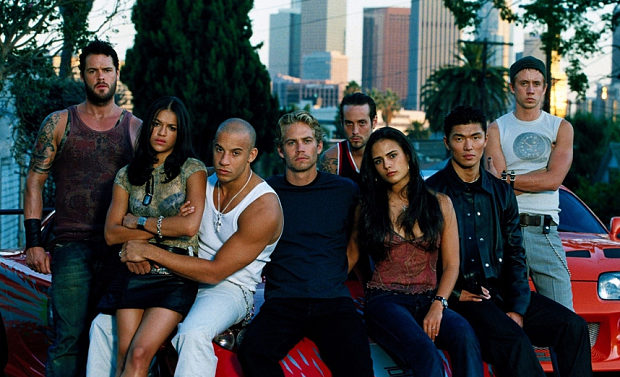 Universal will be celebrating the 15th anniversary of The Fast and the Furious by re-releasing the original film in theaters on June 22.
The Fast and the Furious was released in 2001, giving way to one of the most popular global film franchises ever. To date all seven films have garnered over $3.9 billion worldwide.
The original cast includes Vin Diesel, Paul Walker, Jordana Brewster and Michelle Rodriguez. Directed by Rob Cohen, The Fast and The Furious first introduced Brian O'Connor (Walker), an L.A. police officer sent undercover in the world of street racing. Once there, he must decide where his loyalties truly lie when he's wooed by the action, the camaraderie, and the lovely Mia (Brewster).
"All of us who make the Fast and Furious movies know we are part of a family that spreads all around the world," said series producer Neal H. Moritz in a statement. "We are happy to invite our fans to revisit where it all began back on the big screen. While we are hard at work making number eight, we are thankful to take this moment and celebrate the original that started us off."
Advance tickets are on sale now and can be purchased via Fandango.