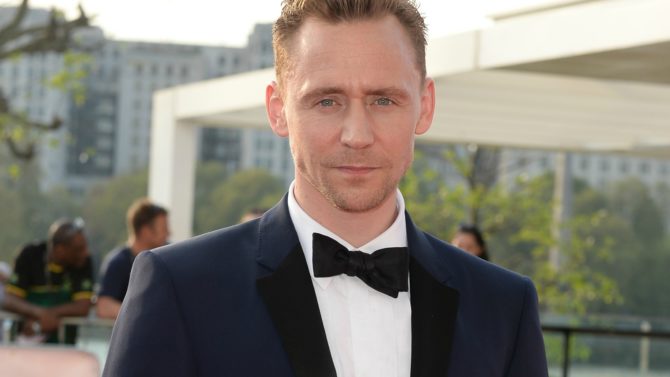 Ever since Daniel Craig took his last sip of a shaken-not-stirred martini in last year's Spectre, multiple actors have been mentioned as possible contenders for the James Bond role. Tom Hiddleston's name was dropped into the hat, but the actor hadn't spoken much about it until now.
During a Q&A session at Wizard World Comic-Con in Philadelphia, a fan asked him to address the rumors.
POLL: Who Should Play Superman on Season Two of 'Supergirl'?
"I'm sorry to disappoint you, everybody," Hiddleston said. "I don't think that announcement is coming. But I'm very gratified to hear the enthusiasm. There's not much that I can say that I haven't already said, but I know. … Your guess is as good as mine, to be honest."
Hiddleston can thank his character Jonathan Pine, a martini-drinking spy in The Night Manager, for catapulting him to the top of the list alongside Idris Elba, Jamie Bell and Tom Hardy. Producer Barbara Broccoli told HuffPostUK in October she's not ready to cast someone new just yet: "I'm in denial. I don't want to think about that day. Daniel Craig is Bond, forever, as far as I'm concerned."
Sam Mendes, who directed Skyfall and Spectre, told The Telegraph whoever Broccoli chooses will be someone unexpected, much like Craig. "I can guarantee whatever happens with it, it will not be what you expect. That's what she's been brilliant at, and that's how it'll survive."
SEE ALSO Megan Fox Talks 'Ninja Turtles' And Her Return to 'New Girl' Next Season
Could this mean Gillian Anderson's campaign to be the first Jane Bond isn't completely out of left field? Brocolli, a self-proclaimed feminist, may not disregard a female for the role.
"If you think about the women in the recent films, they're far more interesting and complex than they once were, she told the New York Times in November. "Bond has changed, too, in how he deals with women."
She added: "Women still have a long way to go. There are not enough women in positions of power in the film industry. And now there are all these questions about women in Hollywood not being paid equally. When that happens, it's outrageous."