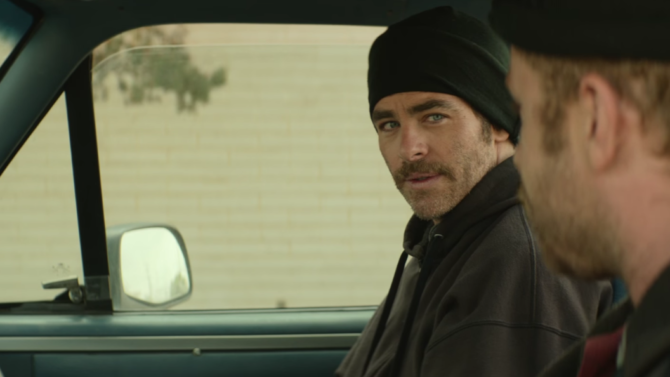 Toby (Chris Pine) is a single dad who has an idea that'll change the family's life forever, Hell or High Water. He and his ex-con brother Tanner (Ben Foster), never really grew up having money. They grew up on a modest West Texas ranch that is about to be repossessed by the bank. One day, Toby discovers the land where the ranch is located, is much more valuable than either would have ever suspected. So they hatch out a plan to rob banks to come up with the money that is owed and take destiny by the horns.
Once the pair finds themselves on the wrong side of the law, they have a Texas Ranger named Marcus (Jeff Bridges) hot on their tails. As they plan their final and biggest heist of them all, they must prepare themselves for a showdown—Texas style.
Pine and Foster last acted together in the Disney film, The Finest Hours.
Hell or High Water was directed by David Mackenzie and it made its debut at the 2016 Cannes Film Festival where it earned a nomination for the Un Certain Regard Award. The western will open in theaters on August 12.