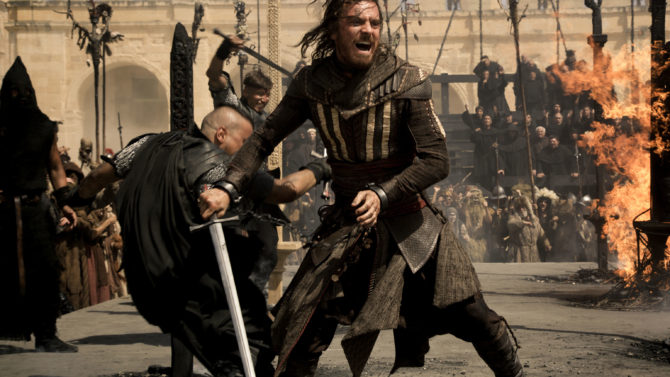 A new featurette was released on Tuesday in support of the Michael Fassbender fantasy adventure Assassins Creed. The film tells the story of Callum Lynch (Fassbender), a man whose genetic history is unlocked through the use of revolutionary technology. It's through this process that he is able to experience his ancestor Aguilar's adventures in 15th century Spain.
In the clip that runs 1:26, you'll learn a bit more about the Creed mythology, mainly about a mysterious secret society known as the Assassins and their battle against the oppressive and powerful Templar organization in present day.
"Assassins and Templars have been at war for centuries, Marion Cotillard says in the featurette. Fassbender adds, "The Assassins believe, above all else, mankind should have free will. Cotillard explains, "Templars are more interested in power and a way to control the human race."
The action-packed film is directed by Justin Kurzel (Snowtown, Macbeth) and co-stars Jeremy Irons, Brendan Gleeson, Michael K. Williams. Fassbender loves the idea behind the film and he explains why in the short video.
"The concept of Assassins and Templars battling through the centuries is a fantastic, cinematic experience," Fassbender says in the featurette. "It's original and inventive."
Assassins Creed opens in theaters on December 21.