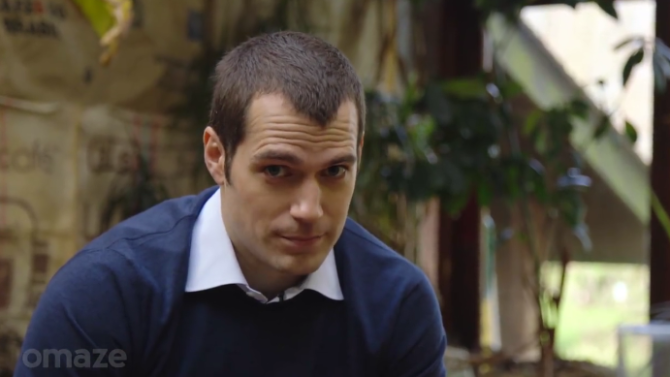 Henry Cavill set out to convince a few kids on why Superman is better than Batman. The Batman v. Superman actor questioned young hardcore Batman fans on which superhero they prefer, Batman or Superman, and which of the two would win in a fight.
The meetup was setup through the charity platform Omaze, an organization currently auctioning off the ultimate Batman v. Superman: Dawn of Justice experience, which includes a spin in the Batmobile, a helicopter ride with Cavill, a photo with Ben Affleck at the NYC premiere, and the opportunity to photobomb the cast with Jesse Eisenberg on the red carpet.
Cavill, Eisenberg and Affleck have all donated their time to the Omaze experience, which in turn will donate money to three different nonprofit organizations, Eastern Congo Initiative, SEED Project and the Durrell Wildlife Conservation Trust.
Batman v. Superman hits theaters March 25.