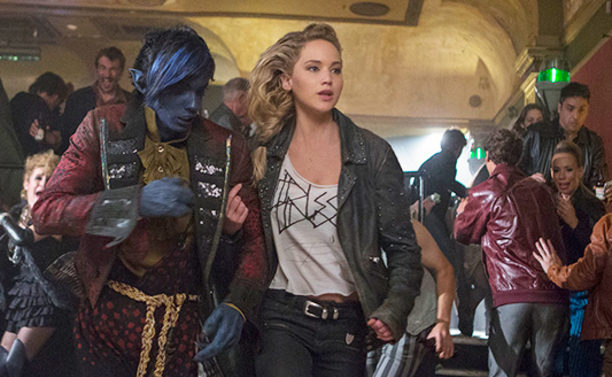 Bryan Singer's X-Men: Apocalypse marks the final film in the three-picture contracts signed by Jennifer Lawrence, Michael Fassbender, James McAvoy and Nicholas Hoult.  
In a recent interview with Entertainment Weekly, Lawrence admits she might be interested in doing another X-Men film.  
"Fassbender and McAvoy and I were all talking," she said. "Like, 'Will you come back?' 'I dunno.' 'I'll come back, if you come back.' Fox should be terrified because the deal we made was like if one of us doesn't come back, none of us are."
"I would love to come back," she added. "I love the fans and I love the character. But then you realize how important your year is, like how important three months out of your year is. I don't know. I shouldn't be that honest."
Lawrence previously played Mystique in 2011's "X-Men: First Class" and 2014's "X-Men: Days of Future Past." In between those years, she starred in the Hunger Games franchise, Silver Linings Playbook and Joy.
X-Men: Apocalypse opens on May 27.