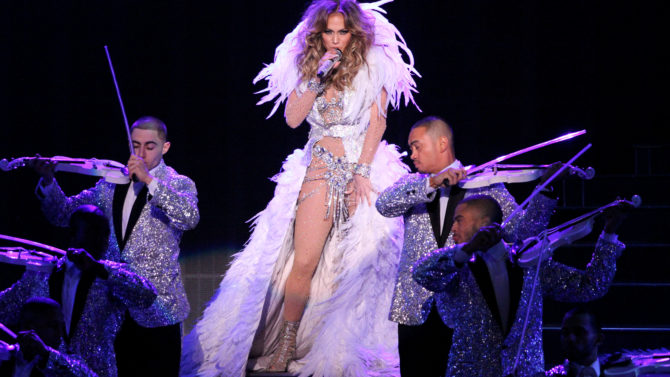 Jennifer Lopez has extended her Las Vegas residency at Planet Hollywood Resort & Casino. Thanks to sold out shows and rave reviews, Lopez has added 19 additional performances to her Jennifer Lopez: All I Have show.
The two hour show, named after her smash duet with LL Cool J,  is directed by husband-and-wife duo Napoleon and Tabitha D'umo, a.k.a. NappyTabs.
The production aims to set a new gold standard for Vegas pop star showcases. This year, Lopez won't be the only star with a residency in Vegas. Last month, Mariah Carey also announced she would be extending her residency at Caesar's Palace.
Lopez's Las Vegas residency kicked off on Jan. 20 after months of arduous rehearsals. During a press tour at the beginning of the year,  the Shades of Blue star admitted that her main concern is the fan experience.
"I just want them to have a good time," she said. "I think when anybody goes to see an artist perform in concert in Vegas, they want a great show and that's what I plan to give them. A great show, a great night."