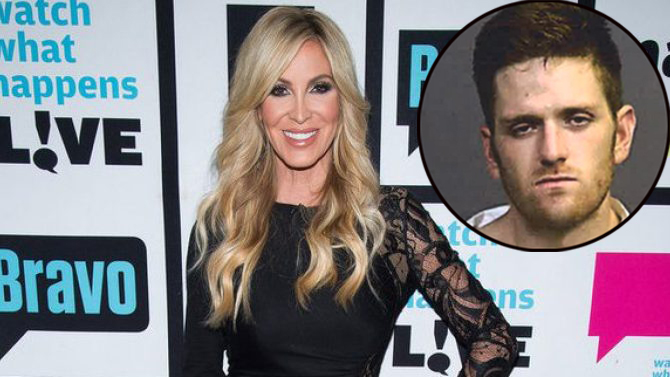 Josh Waring, the son of former Real Housewives of Orange County star Lauri Peterson, was arrested Monday night on suspicion of attempted murder against 35-year-old Daniel Lopez at a sober living home in Costa Mesa, California, according to CBS LA.
Waring fled the scene but was found in a stolen BMW SUV and arrested hours after the shooting took place. He is also being charged with the theft of the vehicle, evading police, assault and battery and hit and run after being involved in a traffic accident while fleeing. The gun has not been recovered.
"Apparently there had been a previous confrontation between [Waring] and the occupants of that residence earlier, and he had returned," Costa Mesa police Lt. Paul Beckman said in a statement.
Waring's drug and behavior problems played out during season one of the reality show. Peterson exited the show thereafter to care for her son. He has an extensive arrest record, including possession of heroin and ecstasy with intent to sell that stems back to 2008. He spent nearly eight months in jail after pleading guilty. In 2009 he was caught again with narcotics and he served 30 days in jail.
The list of past offenses continues with charges of battery on a spouse or significant other and theft of a Cadillac.
Waring's bail has been set at $1 million.