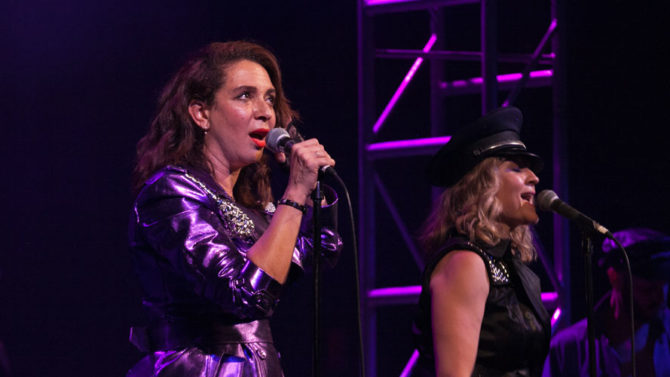 Maya Rudolph's Prince cover band, Princess, paid tribute to the iconic singer Saturday night as part of the fifth annual Moontower Comedy and Oddity Festival in Austin, Texas. The band roared through various songs for over two hours. Prince died Thursday, April 21 at his Paisley Park Studios home outside Minneapolis. He was 57.
"Ladies and gentlemen, we are to here tonight to celebrate and honor the beautiful, the genuinely, unique, one-of-a-kind, the most brilliant, most special, most magical, most f—ing incredible Prince Rogers Nelson," Rudolph said on stage at the Paramount Theatre. "It's gonna be hard. We'll probably cry. He was our hero. We love him, and he's completely shaped our world."
The band performed a slew of Prince's major hits, including "Controversy," "D.M.S.R.," "Head," "Sister," "Let's Pretend We're Married," and "Jack U Off."
Lady Gaga, Bruce Springsteen,  Mariah Carey, Ellie Goulding, Stephen Colbert, Mick Jagger, and the cast of SNL have also paid tribute to Prince in the days following his death.