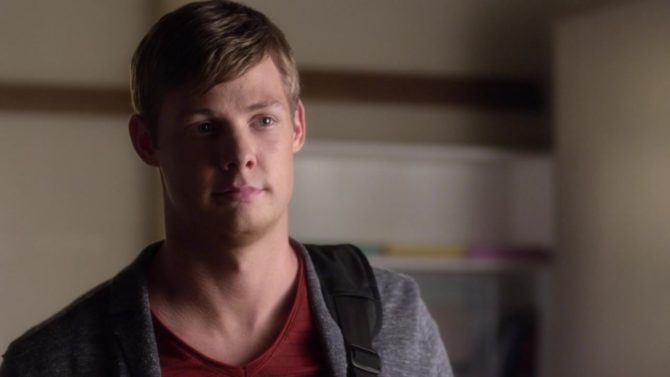 Pretty Little Liars actor Brandon Jones was arrested in March for allegedly pointing a gun at his neighbor during a dispute, according to the Los Angeles County District Attorney's Office.
The actor has been charged with one felony count of assault with a firearm and one misdemeanor count each of exhibiting a deadly weapon and exhibiting a concealable firearm in public. If  convicted he could face up to five years in state prison.
Jones allegedly pulled out a gun during a dispute with a neighbor at his North Hills home  last October, authorities confirmed. The neighbor has also been charged with brandishing a knife, according to The Wrap.
Jones is best known for his recurring role as Andrew Campbell in the drama Pretty Little Liars. He also has a supporting role in Fox's Lie to Me and The Fosters on the Freeform network, formerly known as ABC Family.
Jones is scheduled to be arraigned on Thursday in Los Angeles County Superior Court. He is currently out of custody. His bond was set for $50,000, according to the district attorney's office.