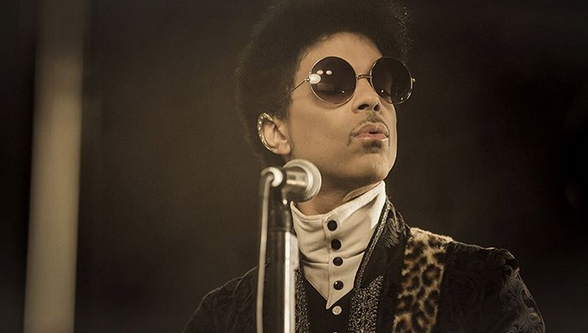 According to new reports, Prince was suffering from waves of sore throats and frequent upset stomachs before his death on April 21.
Ray Roberts, who cooked for Prince nearly every day for almost three years, said in an interview with The Associated Press, Prince began wanting meals that were easier to digest and was eating less and drinking less water, and looked like he was losing weight.
"It felt like he wasn't himself probably the last month or two," said Roberts. "I think he was just struggling with being sick a lot."
Roberts also said that in the recent months Prince seemed like he wasn't feeling well for "weeks at a time," and would prefer smoothies and fresh juices to soothe his throat or stomach.
He and his wife began cooking for Prince in 2013 and made all of his meals in the restaurant-grade kitchen at Paisley Park. Roberts added that most of the time he would make light salads and soups. Prince particularly liked the roasted beets as well as a pesto broccolini dish. But, there was one thing that was never cooked at Paisley Park, meat.
"I don't know if it was just an unwritten rule, but there was no meat there — ever," he said. "If somebody wanted to eat meat, they would have to eat it in the parking lot. And he was very serious about this."
According to AP, Roberts last saw Prince the evening before the musician was found dead at Paisley Park. He cooked Prince a roasted red pepper bisque with a kale and spring vegetable salad. But Prince never ate it. Roberts found it in the refrigerator when he returned to the musician's studio home for his memorial service a few days later.
Authorities confirmed in recent days that Prince had prescription painkillers in his possession and at his home when he died. Investigators are looking into whether Prince died from an overdose and whether a doctor was prescribing him drugs in the weeks beforehand.
Roberts concluded by stating that working for the Purple Rain singer was a dream job and he relished the opportunity to listen to Prince practice and jam with other famous musicians. He said Prince had a "higher purpose" and that most of the time he was a "caring, thoughtful person" who apologized if he was running late and considered his employees family.
"I wish he was still here," he said. "That's what it boils down to."