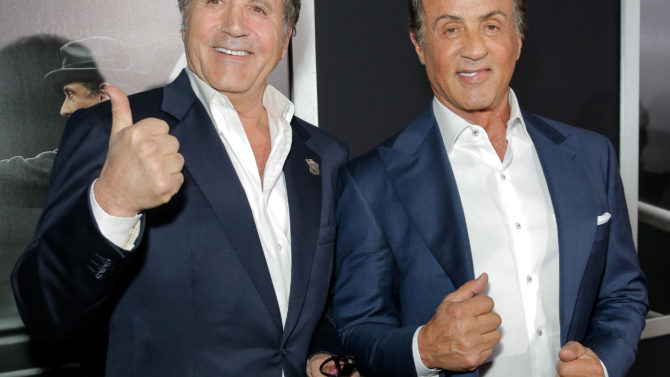 Frank Stallone expressed his anger Monday morning over his brother's, Sylvester Stallone's Oscar snub. The Creed star was favored to win his first Oscar Sunday night but instead lost to Mark Rylance in the Best Supporting Actor category.
"The Academy should be ashamed of themselves," Frank Stallone tweeted. "It's as clear as the nose on your face that Sly won. Mark who? It's total Hollywood bullsh*t."
Frank's tweet didn't go unnoticed. Some fans pointed out Rylance's longstanding career, writing "Mark who, hello! Have you watched #WolfHall? #Mark Rylance is an incredibly talented actor!"
Rylance, who co-starred in Steven Spielberg's Bridge of Spies alongside Tom Hanks, was one of the many surprises of the night. The actor also beat out Christian Bale (The Big Short), Tom Hardy (The Revenant) and Mark Ruffalo (Spotlight).
Earlier this year, Sylvester won a Golden Globe and Critics' Choice Award for reprising his role as Rocky Balboa in Creed, which stars Michael B. Jordan as Adonis Johnson Creed, Apollo's son.
In 1977, Stallone received his first Oscar nomination in the Best Actor category for "Rocky," as well as in the screenwriting category. Stallone became the third person to be nominated for both acting and writing in the same year, following Charles Chaplin for The Great Dictator (1940) and Orson Welles for Citizen Kane (1941).