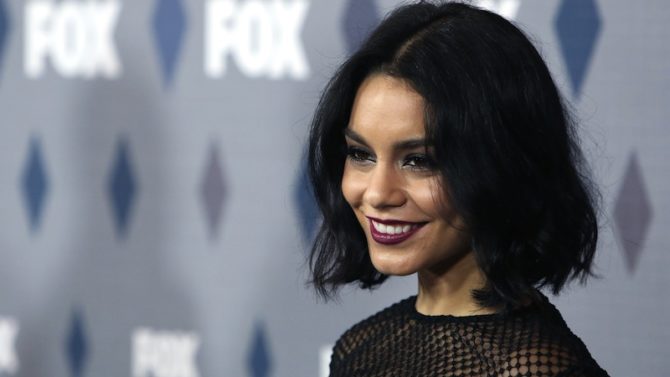 Vanessa Hudgens has been ordered to pay $1,000 after vandalizing U.S. Forest Service land in Sedona, Arizona.
In February, Hudgens posted a photo on Instagram, which has seen been deleted, of a heart bearing her name and that of boyfriend Austin Butler carved into a red rock wall in the Coconino National Forest.
After the photo was published, Forest Service officials issued Hudgens with a citation on a misdemeanor count of damaging a natural feature on protected land. This misdemeanor is punishable by up to six months jail time and a $5,000 fine.
The Associated Press reports that Hudgens admitted to having vandalized the rock and told authorities where to locate the carving in February. The agreement was reached on April 19 and not made public until it was reported by the AP this week.
Her $1,000  fine was used by a volunteer group called Friends of the Forest to restore the rock wall.