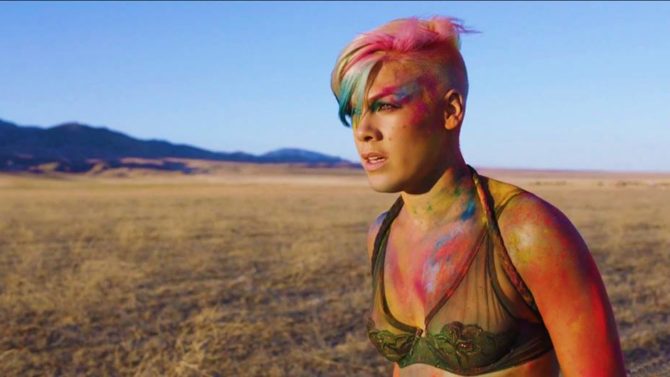 Pink will release a new single, "Just Like Fire", for the forthcoming live-action film Alice Through the Looking Glass. Disney confirmed the news on Monday via social media.
This will be Pink's first single in three years, as well as her first ever original song for a live-action feature film. The track was written and produced alongside Max Martin, Shellback —known for working with Ariana Grande and Adele—, and Oscar Holter. "Just Like Fire" will debut on April 15.
James Robin is directing the sequel from a script by Linda Woolverton. Joe Roth, Jennifer Todd and Suzanne Todd produced the film.
Mia Wasikowska will star along with returning cast members Johnny Depp as the Mad Hatter, Anne Hathaway as the White Queen and Helena Bonham Carter as the Red Queen. Sacha Baron Cohen and Rhys Ifans are also joining the franchise as Time and the Mad Hatter's father, respectively.
Alice Through the Looking Glass will hit theaters May 27, 2016.