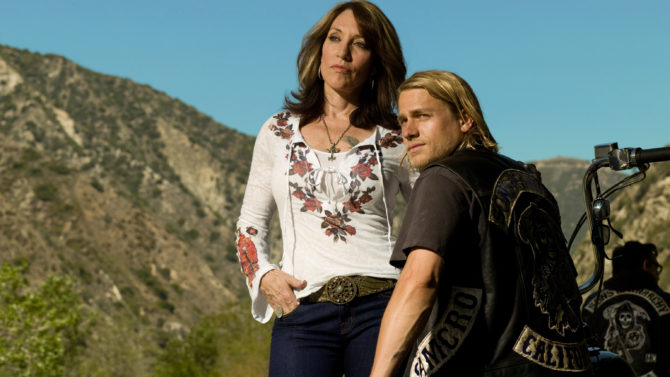 If you loved watching Sons of Anarchy the first time around on FX, you might want to watch it again when it starts airing on NBC Universo in Spanish! Can you imagine what it's like hearing all the drama and experiencing the mayhem in another language? The network will begin airing the critically acclaimed drama in early 2017 starting with the first 13 episodes from season one.
"I love that this is finally happening. At its core, 'Sons of Anarchy' is a show about family, series creator Kurt Sutter said in a release. "And the Latino culture, like no other culture I know of, is rooted so deeply in the bonds of family."
The surprising thing for late adopters of the series was how relatable the series was behind the outer appearance of a tough motorcycle club. The heart center of the story, which takes place in the fictional city of Charming, California, is family, friendship, loyalty, and love. Sons of Anarchy ran for 7 seasons before taking its final bow in December of 2014. The series stars Charlie Hunnam, Katey Sagal, Theo Rossi, Tommy Flanagan, Maggie Siff, and Ron Perlman.
Airing Sons of Anarchy in Spanish is the perfect move to get bilingual fans excited about Sutter's spin-off Mayans MC that will tackle similar topics but focusing on the Mexican motorcycle club. No release date for the new series has been announced as of yet.