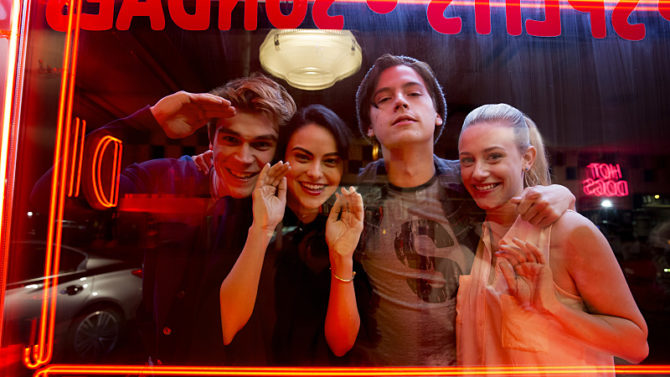 The first trailer for the premiere episode of Riverdale from The CW was released on Monday, and the characters look very different than those from the beloved comic book series. Get ready to meet Archie (K.J. Apa), Jughead (Cole Sprouse), Veronica (Camila Mendes), Betty (Lili Reinhart) and the rest of the newly formed gang on January 26, 2017, at 9pm.
While the beloved comics inspired this series, you can tell straight off the bat from the trailer that Riverdale and its residents are darker and edgier than you've ever seen before. As the school year begins, the town is dealing with the death of high school student Jason Blossom and things are very different. The death has changed the way many of the students are thinking, now that they know how delicate life can be. Archie has decided he won't be following in his father's footsteps and instead will pursue a career in music.
Season one is already shaping into a series that will make you re-think what you really know about the school kids you were probably obsessed with in your youth.
Watch the trailer below: