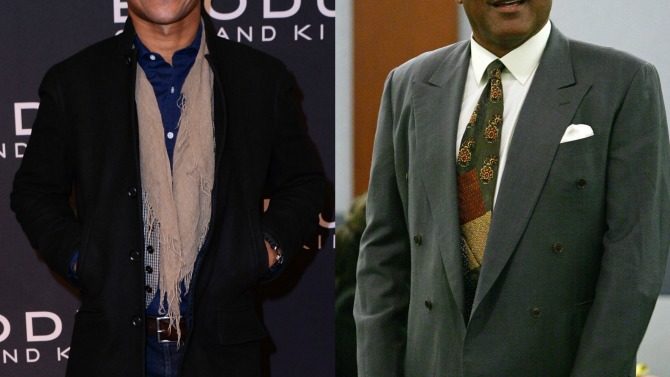 Uno de los juicios más controversiales en la historia llega a la pantalla chica: el del ex atleta O.J. Simpson quien fue vinculado con la muerte de su esposa Nicole Brown Simpson.
El ganador de un Oscar Cuba Gooding Jr. será el encargado de dar vida al personaje de Simpson en la miniserie de FX "American Crime Story: The People v. O.J. Simpson" que detallara el juicio desde la perspectiva de los abogados involucrados en el caso que se llevó a cabo en los 90's.
La actriz de "American Horror Story" Sarah Paulson fue elegida para interpretar a la fiscal Marcia Clark.
Dirigida por Ryan Murphy, la serie de sólo 10 episodios será basada en el libro de Jeffrey Toobin "The Run of His Life: The People v. O.J. Simpson" y explorará las caóticas negociaciones que se hicieron entre la defensa y fiscalía durante el juicio.
"Este es un proyecto muy interesante para mí, ya que he estado buscando una historia que pudiera servir como una extensión de la marca americana Horror Story que tanto amo. El caso de O.J. fue tan trágico como fascinante, ya que todo el mundo tenía un interés en el resultado. Fue realmente el comienzo de la era moderna del tabloide", declaró Murphy acerca de la producción.
La producción está supuesta a empezar a grabar a principios del 2015 en Los Ángeles.
Recientemente vimos a Gooding Jr. en "Lee Daniels' The Butler (2013)" y el 9 de enero del 2015 lo veremos en la película "Selma" que trata sobre la vida de Martin Luther King.
¿Qué te parece el casting de Cuba como O.J. Simpson?