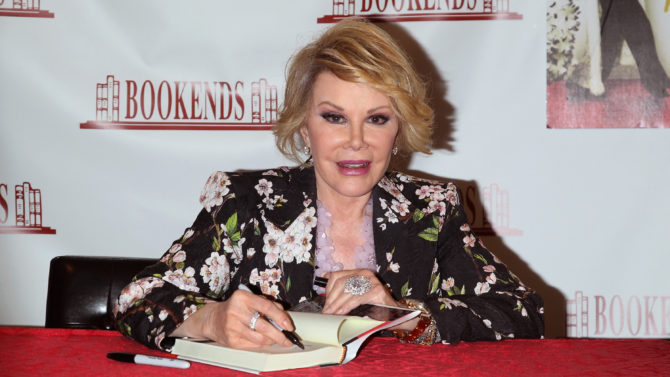 Indudablemente Joan Rivers dejó un gran legado en la comedia y en la televisión y por varias décadas nos hizo reír. Pero eso no le bastó a Rivers pues se da a conocer que ella deja como escrito en su testamento que parte de su fortuna será destinada a organizaciones benéficas y ayudar a otros.
En los documentos presentados el 9 de diciembre en Manhattan Surrogate's Court se detalla que la fortuna estimada en un total de $150 millones será en parte para su hija Melissa Rivers y múltiples organizaciones benéficas tal como: God's Love We Deliver, California's Guide Dogs for the Blind, y The Cystic Fibrosis Foundation.
Como era de esperarse Melissa fue apuntada como la encargada de manejar la herencia y dinero de su madre quien falleció el 4 de septiembre tras una complicación en el quirófano.
Parte del dinero también fue destinado para Cooper, el nieto de Rivers, sus sobrinos Caroline y Andrew Waxler, y su asistente y publicista quienes contarán con una cantidad no especificada.
Recordemos que los últimos días de octubre Melissa contrato a su equipo de abogados para iniciar demanda multimillonaria contra la clínica Yorkville Endoscopy donde su madre Joan Rivers sufrió un paro cardiaco el 28 de agosto luego de que se le realizaran procedimientos no autorizados.