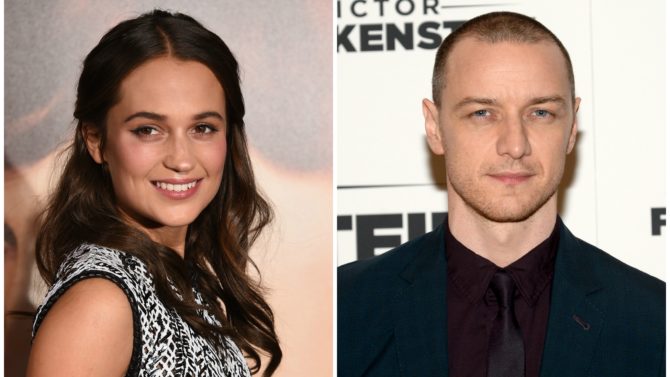 Alicia Vikander, la protagonista de The Danish Girl, se unió al elenco de Submergence, película dirigida por Wim Wenders y que tiene como protagonista al actor James McAvoy.
La cinta está basada en el texto de J.M. Ledgard del mismo nombre que en 2013 fue reconocido como el segundo mejor libro del año según New York Magazine.
La cinta se filmará en varias locaciones de Europa y África y contará la historia de dos enamorados separados por situaciones extremas. Uno es prisionero de yihadistas en Somalía y el otro es un explorador de las profundidades del océano. Ambos personajes encontrarán refugio en el recuerdo de su romance y en la posibilidad de reencontrarse en un futuro.
Este ha sido un bueno año para Vikander. Además de protagonizar The Danish Girl junto a Eddie Redmayne, participó en Ex Machina y en la cinta The Man from U.N.C.L.E., donde compartió escena con Armie Hammer y Henry Cavill. Por si fuera poco la actriz sueca se encuentra grabando la próxima película de la franquicia del personaje de Jason Bourne junto a Matt Damon.