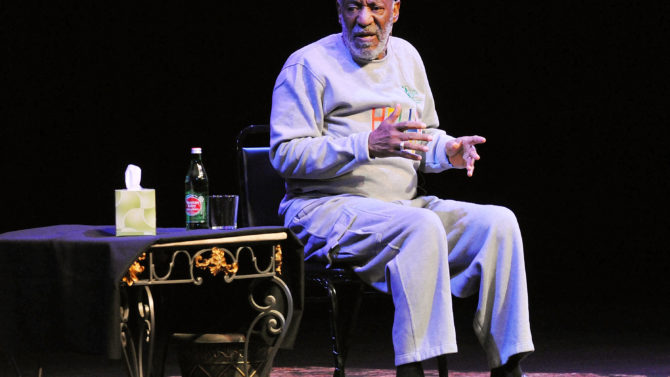 Bill Cosby fue expulsado del documental Painted Down según informa Deadline. Esta es una de las últimas consecuencias que el comediante ha tenido que sobrellevar luego de ser acusado de abuso sexual.
"Eramos el último proyecto que lo respaldaba pero ahora que Whoopi Goldberg -una de las protagonistas de este reportaje- y CAA (Creative Artists Agency) ya no le brindan su apoyo, nosotros también debemos terminar cualquier relación con él. Es la decision correcta luego de que se hiciera pública la última deposición legal", explicó Nonie Robinson, productora de la cinta. Painted Down contará la historia de cuando Hollywood usaba actores blancos con la cara pintada para interpretar a dobles de acción de actores de color.
VER TAMBIÉN Barack Obama afirma que la Medalla de Honor entregada a Bill Cosby por George W. Bush es irrevocable
Este fin de semana The New York Times publicó documentos que indican que el protagonista de The Cosby Show le pagó a mujeres para que sostuviesen relaciones sexuales con él y para que mantuvieran su relación en silencio. Cosby señaló que la fama y el dinero eran sus armas de seducción.
La deposición está ligada a una demanda que presentó Andrea Constand hace 10 años en la cual acusa a Cosby de haberla drogado y abusar de ella.