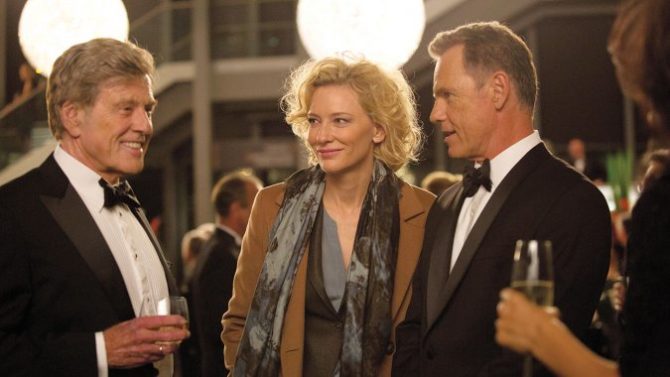 CBS se niega a transmitir comerciales que tengan que ver con la película Truth.
Esta producción cinematográfica relata el escándalo que se vivió en 2004 en un episodio de 60 Minutes II, programa de la estación televisiva donde se habló de la controversia que existía alrededor del entonces presidente de Estados Unidos, George W. Bush, que decía que el político había recibido un trato especial en el Texas Air National Guard para así evitar ir a la Guerra de Vietnam.
Robert Redford es quien interpreta en esta cinta a Dan Rather, el animador del show. La película está basada en el libro Truth and Duty de la ex productora del noticiero de CBS Mary Mapes, papel que recae en Cate Blanchett en esta adaptación.
Sony, compañía que produce la película, dijo que quiso comprar espacios publicitarios en los programas de la cadena 60 Minutes, The Late Show with Stephen Colbert y en The CBS Evening News with Scott Pelley, pero el canal se negó.
VER TAMBIÉN 'Carol': Cate Blanchett y Rooney Mara tienen un tórrido romance en primer trailer
"Es asombroso la poca verdad que existe en Truth", así lo afirmó Gil Schwartz, vocero en jefe de CBS quien también es interpretado en el filme, "Hay demasiadas teorías conspirativas para enumerarlas todas".