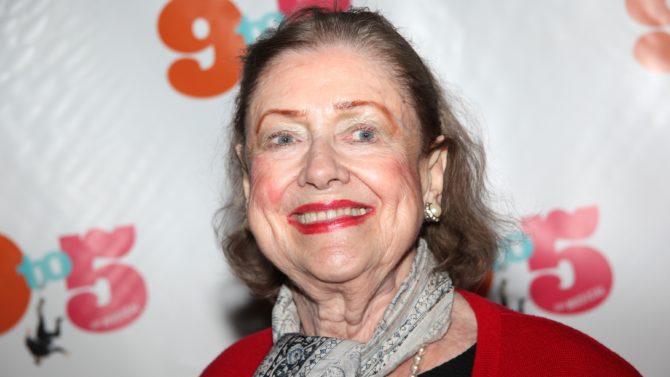 La actriz Elizabeth Wilson, conocida por su participación en películas como The Graduate y 9 to 5, murió este domingo 10 de mayo a la edad de 94 años.
De acuerdo a reportes, la noticia fue confirmada por su gran amiga Elizabeth Morton quien dijo a The New York Times que Wilson falleció en New Haven, Connecticut. "Acababa de cumplir 94 años hace algunas semanas, pero su salud estaba deteriorando rápidamente. Ella murió sabiendo que era amada".
La carrera actoral de Wilson incluye cintas como The Addams Family y Quiz Show aunque también apareció en la pantalla chica con series como Nutcracker: Money, Madness and Murder. Su talento fue reconocido varias veces al recibir varias nominaciones al Emmy y de hecho se llevó un premio Tony por su participación en Broadway con la obra Sticks and Bones. 
Otras obras de las que formó parte incluyen: Picnic, The Importance of Being Earnest, Threepenny Opera y You Can't Take It With You.
La última vez que vimos a Wilson en la pantalla grande fue en la cinta Hyde Park on Hudson (2012) en la que interpretó a Sara Delano Roosevelt, mamá de Franklin Roosevelt.