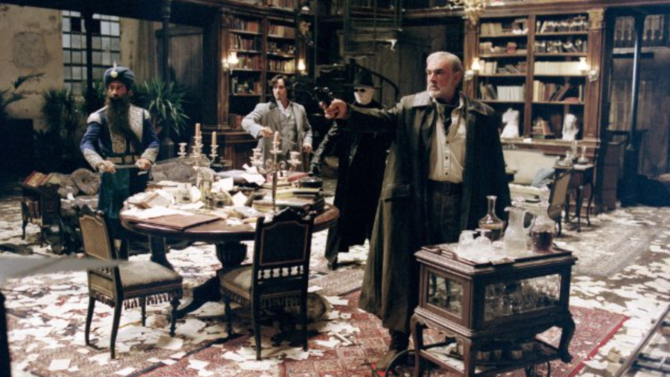 Según Variety, ¡la película de fantasía League of Extraordinary Gentlemen volverá a la pantalla grande!
20th Century Fox confirmó que habrá una nueva versión de esta película de 2003 -protagonizada por Sean Connery– que cuenta la historia de una serie de personajes de la época victoriana como Captain Nemo, Allan Quatermain, Mina Harker, Dr. Jekyll y Mr. Hyde, quienes se unen para luchar contra un enemigo en común. La película está basada en las novelas gráficas de Alan Moore y Kevin O'Neill.
Cabe recordar que League of Extraordinary Gentlemen tenía esperanzas de convertirse en franquicia, pero no fue un éxito de taquilla cuando se estrenó hace 12 años. En 2013 se intentó convertir la cinta en una serie pero la cadena de TV nunca la ordenó a pesar de haberse grabado un piloto.
¿Qué tendrá que incluir esta versión para ser un éxito taquillero? El casting de estos personajes tendrá que ser muy preciso [y extraordinario] para que llame la atención, ¿Tal vez un George Clooney o un Brad Pitt?