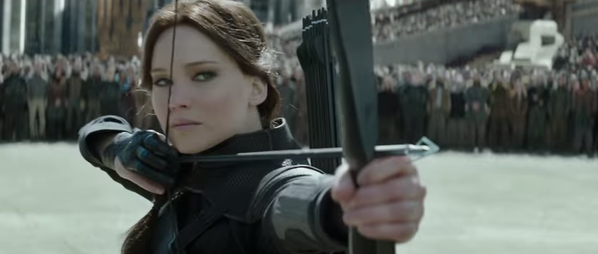 Michael Burns, vicepresidente de Lionsgate, reveló que el estudio cinematográfico está estudiando la posibilidad de desarrollar precuelas basadas en la famosa saga de The Hunger Games.
Esta información fue revelada por el empresario en el marco del evento UBS Global Media and Communications Conference, celebrado este martes en la ciudad de Nueva York. Durante esta reunión, el ejecutivo aseguró que la franquicia "seguirá con vida".
Para Lionsgate, la saga basada en los libros escritos por Suzanne Collins ha sido un rotundo éxito. La última entrega, The Hunger Games: Mockingjay – Part 2, ha logrado recaudar hasta la fecha $227 millones de dólares en las taquillas estadounidenses.
Burns señaló que en las 2 primeras películas las arenas, o lugares de batalla, resultaron ser piezas claves para la fanaticada de estas cintas, y esto fue algo que el público extrañó en las últimas 2 entregas de la saga. Las precuelas serían el lugar ideal para explorar nuevamente esta entretenida temática.
El estudio cinematográfico no ha emitido más declaraciones sobre el futuro de esta famosa franquicia protagonizada por Jennifer Lawrence, Josh Hutcherson y Liam Hemsworth.