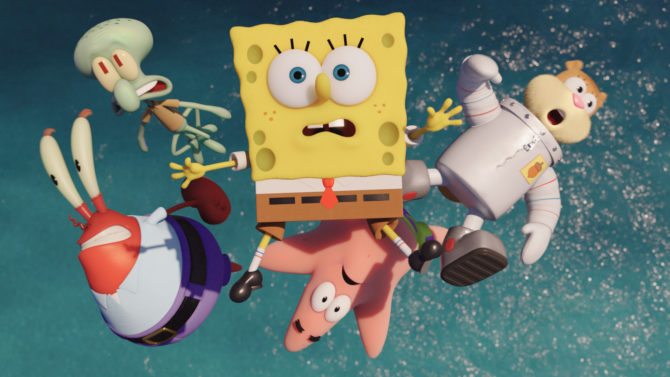 Paramount Pictures anunció la fecha de estreno de la esperada tercera entrega de SpongeBob Squarepants, cinta que verá la luz en 2019. El estudio cinematográfico también reveló que la película animada The Little Prince llegará a los cines  a principios del año entrante, mientras que Monster Trucks no será estrenada sino hasta 2017.
SpongeBob Squarepants 3 estará dirigida una vez más por Paul Tibbitt y entre las voces se podrá escuchar a Tom Kenny, Clancy Brown, Rodger Bumpass, Bill Fagerbakke y Carolyn Lawrence.
The Little Prince está basada en el popular libro de Antoine de Saint-Exupery y está dirigida por el responsable de Kung Fu Panda, Mark Osborne. La película tiene grandes expectativas ya que cuenta con un elenco compuesto por grandes estrellas de Hollywood como Rachel McAdams, Paul Rudd, James Franco, Marion Cotillard y Benicio del Toro, quienes serán los encargados de prestar sus voces para esta cinta animada.
Monster Trucks será dirigida por Chris Wedge, quien estuvo a la cabeza de películas como Ice Age y Robots. La cinta será una mezcla entre actores reales y una gran parte de animación. El elenco contará con actores como Danny Glover, Rob Lowe y Amy Ryan.
Amusement Park fue el cuarto proyecto anunciado por el estudio y llegará a las pantallas en 2019 de la mano de Dylan Brown. La cinta animada contará con actores de la talla de Matthew Broderick, Jennifer Garner, Jeffrey Tambor, Kenan Thompson, Ken Jeong, Mila Kunis y John Oliver.