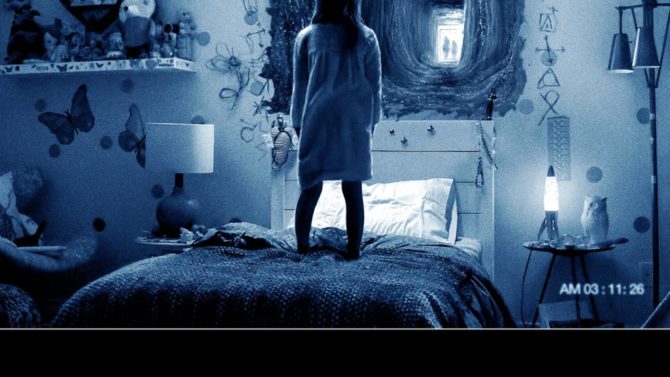 Paramount Pictures y Blumhouse Productions compartieron un nuevo póster de Paranormal Activity: The Ghost Dimension. En él se puede ver literalmente una puerta a otra dimensión que se esconde detrás de una pared agrietada.
La cinta está dirigida por Gregory Plotkin. Esta secuela seguirá los pasos de la familia Fleeges, quienes al mudarse a una casa descubren una cámara de video y una caja de cintas en el garaje. Cuando miran a través del visor de la videograbadora, la familia empieza a registrar la actividad paranormal que ocurre a su alrededor.
Jason Blum, productor de la película, confesó en una entrevista que The Ghost Dimension responderá todas las preguntas que los fans tienen acerca de esta serie de fantasmagóricos filmes. VER TAMBIÉN Primeras imágenes de 'Paranormal Activity: The Ghost Dimension' El reparto está compuesto por Chris J. Murray, Brit Shaw y Ivy George. El guión fue escrito por Adam Robitel y Gavin Heffernan. La película llegará a cines el 23 de octubre. Esta será la última entrega de la franquicia que comenzó en 2009.