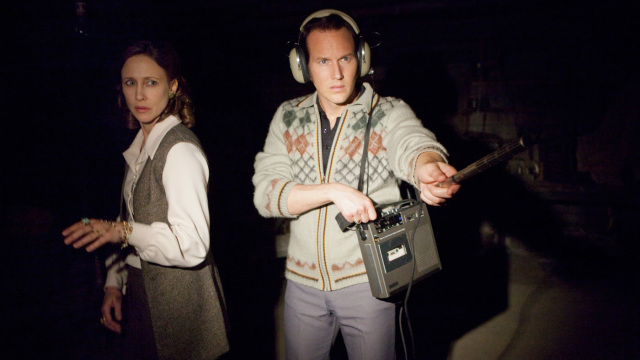 La producción de la muy esperada The Conjuring 2: The Enfield Poltergeist comenzó a rodarse esta semana, según confirmó James Wan a través de su cuenta oficial de Instagram.
La película estará protagonizada nuevamente por Patrick Wilson y Vera Farmiga, quienes en la primera película interpretaron a dos investigadores de sucesos paranormales.
New Line Cinema también confirmó la noticia a través de Twitter con una foto que muestra a un padre bendiciendo el set de la película.
The Conjuring se estrenó en 2013 y su trama se centró en los sucesos de una familia de Rhode Island en 1971. La historia estuvo basada en un relato de la vida real, en el que dos investigadores visitan la casa de Roger Perron (Ron Livingston) y Carolyn Perron (Lili Taylor) para investigar extraños sucesos paranormales.
Aún no se conocen muchos detalles sobre la secuela de horror, pero se espera que continuará explorando la posesión demoníaca. El guión estuvo a cargo de Wan, Carey Hayes y Chad Hayes. Entre los productores se incluyen Rob Cowan, Walter Hamada, Peter Safran y Dave Neustadter.
The Conjuring 2: The Enfield Poltergeist  se estrenará el 10 de julio de 2016.