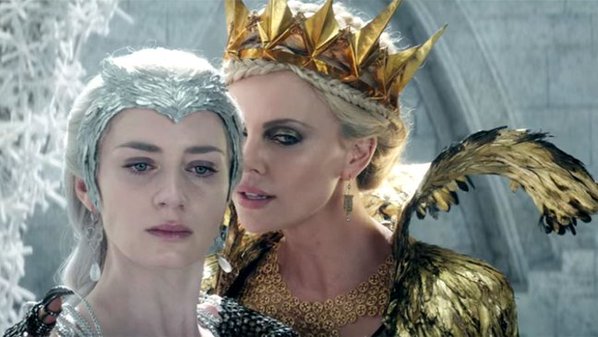 Universal reveló el primer tráiler de la película de fantasía The Huntsman Winter's War este miércoles 18 de noviembre. La cinta protagonizada por Chris Hemsworth y Charlize Theron sirve como secuela/spin-off de Snow White and The Huntsman (2012) y, a juzgar por este adelanto, esta vez la historia vendrá cargada con más oscuridad, más acción y mucha venganza.
El video comienza con el personaje de Emily Blunt, quien interpreta a The Ice Queen, hermana de la malvada Reina Ravenna (Theron), preguntándole al espejo mágico quien es la más poderosa de toda la tierra.
En esta nueva aventura The Huntsman (Hemsworth) tendrá que enfrentar a este par de pérfidas reinas que harán hasta lo imposible por convertirse en los seres más poderosos del universo. "A los hombres se les ha olvidado qué significa tener miedo", dice Blunt, "Nosotras les traeremos miedo".
Jessica Chastain se une al elenco como la valiente enamorada del personaje de Hemsworth cuya relación se verá amenazada por las dos villanas del cuento. El resto del elenco está compuesto de Rob Brydon, Sam Claflin, Sophie Cookson y Nick Frost.
La película está dirigida por Cedric Nicolas-Troyan quien recibió una nominación al Oscar por Mejores Efectos Visuales en 2012 por su trabajo en el largometraje original. Frank Darabont, David Koepp, Craig Mazin y Evan Spiliotopoulous fueron los responsables de escribir el guión.
The Huntsman Winter's War se estrena en cines el 22 de abril de 2016.