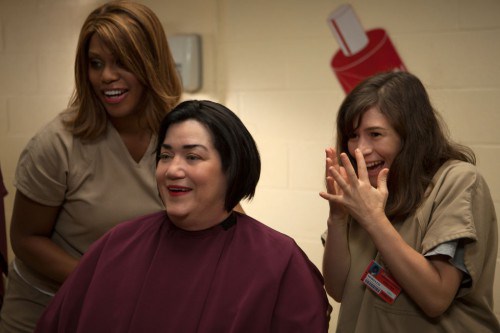 Nuestras prisioneras favoritas regresarán en 2016, ¡Netflix anunció que la serie Orange Is the New Black tendrá cuarta temporada! La noticia fue confirmada a tempranas horas del 15 de abril a través de un Tweet que lee: "Estén listos para encerrarlos de nuevo en 2016".
Como todavía ni empieza la tercera temporada este anuncio solo significa una cosa, el final de la nueva temporada nos dejará tan picados que sabían tendrían que hacer una cuarta. Y si de finales cardiacos hablamos, los creadores de OITNB son todos unos expertos pues lo han demostrado en temporadas previas.
Dirigida por Jenji Kohan, la tercera temporada de OITNB se estrena el 12 de junio retomando las vidas de las carceleras Piper (Taylor Schilling), Alex (Laura Prepon), Crazy Eyes (Uzo Aduba), Dayanara (Dascha Polanco) y Taystee (Danielle Brooks). Además se unen nuevas mujeres a la cárcel como Stella (Ruby Rose) quien llegará a la prisión de Litchfield para poner a prueba la relación entre Alex y Piper.
Aquí el primer trailer de la tercera temporada:
¿Están listos para el gran regreso de Orange is the New Black?