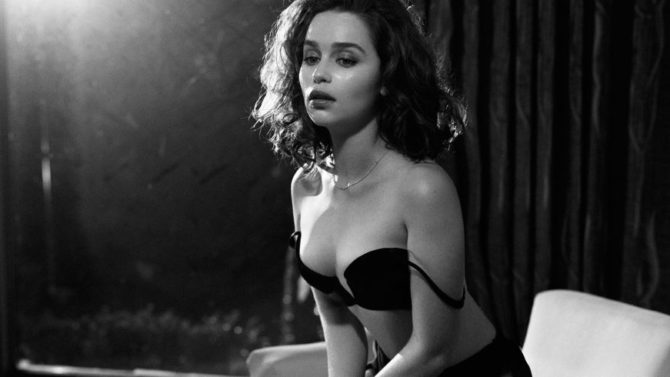 Emilia Clarke de Game of Thrones fue nombrada la mujer más sexy del mundo por la revista Esquire. Este año la publicación le otorgó el título a la actriz británica de 28 años que interpreta a Daenerys Targaryen, una aspirante a reina, en la exitosa serie de HBO.
Clarke aparece semidesnuda en la portada de la edición de noviembre. La sensuales imágenes fueron captadas por el legendario fotógrafo Vincent Peters.
En una entrevista exclusiva que acompaña a las fotos, la famosa habla sobre su personaje en Game of Thrones y confesó que antes de asistir a la audición para la serie tuvo que acudir a Wikipedia para familiarizarse con el show.
"Me dieron dos escenas que no me decían nada sobre el proyecto y no tenía mucho tiempo para leer todos los libros", admitió Clarke. "Así que hice lo que todos los buenos actores hacen y leí lo que pude encontrar en Wikipedia."
A lo largo de la serie, el personaje de Clarke sobrevive a un matrimonio arreglado, la traición de uno de sus lugartenientes de confianza y otros desafíos. Este papel ha hecho que su talento sea reconocido con dos nominaciones a los Emmy.
La actriz sigue los pasos de Penélope Cruz y Scarlett Johansson quienes también se llevaron anteriormente el título de "la mujer más sexy" de Esquire.