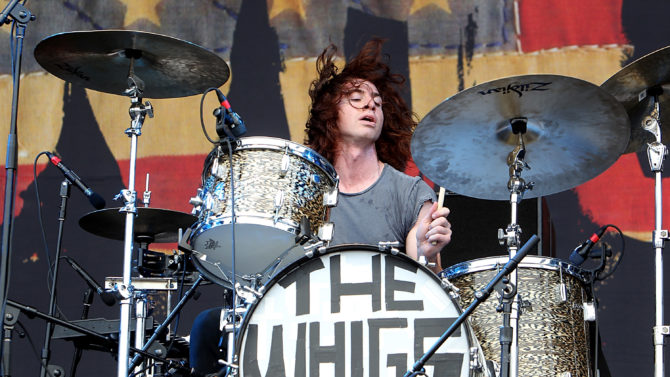 Julian Dorio, el baterista que acompañaba a Eagles of Death Metal al momento de los atentados terroristas ocurridos en París el  pasado 13 de noviembre, escribió unas palabras en honor a las víctimas de esa noche. El músico publicó en su cuenta de Instagram una fotografía desde la catedral de Notre Dame.
"Junto con mis compañeros de Eagles of Death Metal, tuve el privilegio de tocar frente a una de las audiencias más energéticas que jamás tuvimos en el tour, y luego casi a medio camino del show, ocurrió lo inimaginable. Una maldad absolutamente innecesaria puso nuestro mundo de cabezas", escribió Dorio.
El baterista, quien es miembro fundador de la banda The Whigs, también recordó a Nick Alexander, gerente de mercancía de la agrupación, quien no logró escapar con vida del recinto.
"Estoy más que agradecido de haber encontrado una salida de ese lugar", escribió en su publicación. Dorio también agradeció a :"Todos quienes frente a la cara del mal implacable se enfrentaron usando coraje, compasión y amor como sus armas. Todos ustedes son mis héroes".
El viernes 13 de noviembre fallecieron 89 personas a raíz de los atentados terroristas ocurridos en la sala de conciertos Le Bataclan.