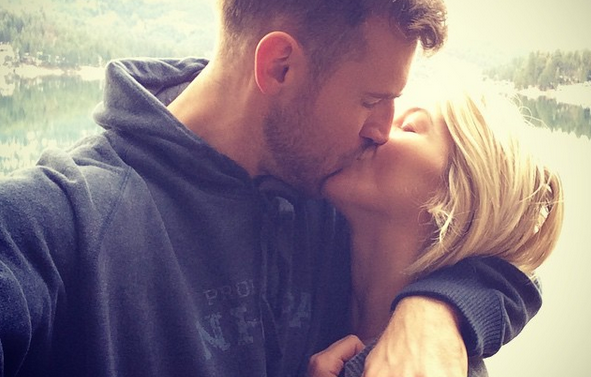 Julianne Hough y Brooks Laich -jugador de hockey del equipo Washington Capitals- anunciaron su compromiso a través de Instagram.
"¡Estamos llenos de alegría y emoción por compartir con ustedes nuestro compromiso!" escribió la actriz en la fotografía.
Hough, de 27 años y Laich, de 32, han estado juntos desde febrero de 2014. Al parecer la parejita se conoció gracias al actor Teddy Sears.
"Un día, [Sears] estaba hablando con Julianne y le preguntó si ella estaba en una relación romántica, ella respondió que no," dijo Laich en una entrevista para una emisora radial en Washington, D.C. "En ese momento él estaba viendo un juego de hockey en su iPad, le mostró el dispositivo a Julianne y le dijo que tenía un chico para ella", contó el deportista.

Hough, conquistó Hollywood en el programa de baile Dancing with the Stars de ABC. La famosa también ha incursionado en el terreno de la actuación y ha interpretado papeles secundarios en películas como Burlesque, Safe Haven, Rock of Ages y la nueva versión de Footloose.
¡Felicidades a Julianne y Brooks!