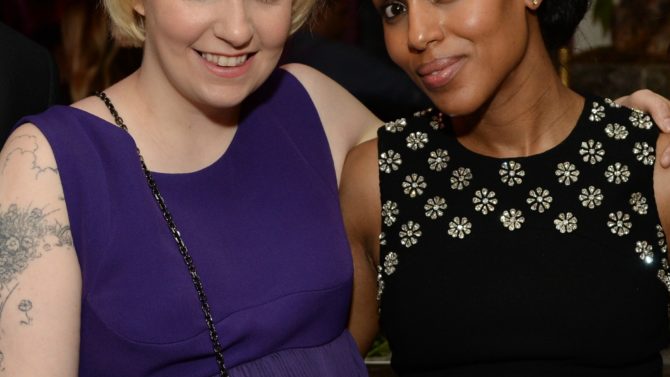 Lena Dunham está por tachar algo de su bucket list y eso es aparecer en un episodio de "Scandal" junto a su gran amiga Kerry Washington. Pero Kerry será lejos de ser su amiga en el programa pues de hecho la meta de Olivia Pope será destruir a Lena quien hará el papel de Kinky Sue, una infame escritora.
En el capitulo que lleva de título "It's Good to Be Kink", Kinky tiene la intención de exponer los secretos sexuales de la elite de Washington D.C., algo que tiene muy preocupada a Olivia y hará hasta lo imposible para que esos secretos no vean la luz del día, y como todos sabemos Olivia siempre se sale con las suyas.
En el primer adelanto, vemos a Kinky y Olivia interactuar por primera vez, al igual que Lena en la vida real, Kinky es súper fan de Olivia aunque el sentimiento no es mutuo.
La actriz de "Girls" se encuentra trabajando en la cuarta temporada de su programa de HBO pero no pudo desaprovechar la oportunidad de trabajar junto a una actriz que tanto admira. El episodio de "Scandal" con Lena como invitada especial lo será transmitido el 19 de marzo a las 9pm ET en ABC.