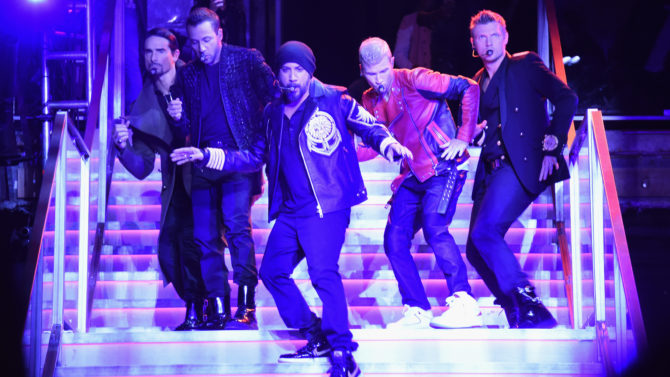 En 2016 tendremos nueva música de los Backstreet Boys. Esta semana los chicos publicaron una misteriosa fotografía en sus redes sociales acompañada del siguiente texto: "Ahora comienza… BSB 2016", palabras que emocionaron a toda su fanaticada.
Este 2 de diciembre Kevin Richardson confirmó  a través de Twitter que el grupo se encuentra en el estudio grabando un nuevo álbum:
Brian Littrell también compartió una imagen donde se le ve al cantante al lado de A.J. McLean:
"De regreso en el estudio con los chicos grabando nuestro próximo álbum. Emocionado y bendecido por hacer nuestro noveno disco", escribió Howie Dorough en esta foto de Instagram:
La última vez que Backstreet Boys reveló nueva música fue en 2013 cuando lanzaron el LP titulado In a World Like This. Este fue el primer disco junto a Richardson después de que decidió separarse de la banda en 2006. Ese mismo año esta agrupación celebró su aniversario número 20 y se embarcó en una gira mundial.
En los últimos meses algunos de sus miembros han trabajado en proyectos individuales, como es el caso de Nick Carter quien participó en Dancing With the Stars y además tendrá un mini tour para promocionar su proyecto como solista titulado All American.