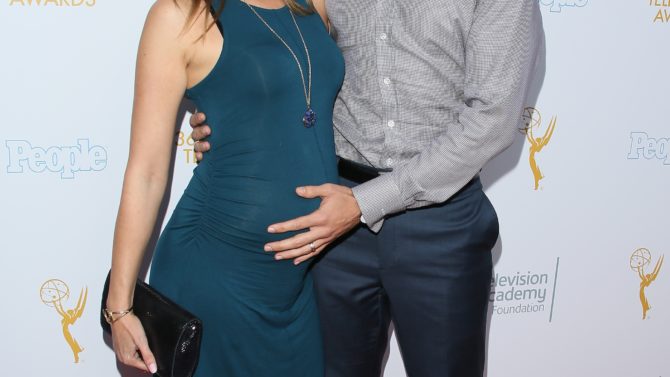 Justin Baldoni y su esposa Emily Foxler se convirtieron en padres por primera vez de una hermosa niña. El actor de Jane The Virgin compartió a través de las redes sociales la primera fotografía de su hija Maiya Grace Baldoni, quien nació el pasado 27 de junio.
"Nuestras vidas han cambiado para siempre. Maiya nació en nuestro hogar, en nuestra cama (…) Pesó 7 libras (con mucho pelo) y es una absoluta perfección. Bienvenida al mundo, sé con todo mi corazón que lo cambiarás", declaró el artista.
El actor –que interpreta a Rafael Solano en la serie protagonizada por Gina Rodriguez— anunció la noticia del embarazado de su esposa de una manera muy divertida: mostrando un video que documentaba el momento en el que ellos se enteraron que serían padres.
La reacción de sus compañeros de Jane The Virgin fue la mejor, especialmente la de Gina, quien se puso sentimental al escuchar la noticia.
Baldoni regresa a la pantalla chica junto a Gina y Jaime Camil el 19 de octubre con la segunda temporada de la serie. Cabe mencionar que la primera temporada completa estará disponible en formato DVD el próximo 29 de septiembre.
¡Enhorabuena a la familia Baldoni-Foxler por la llegada de su bebé!