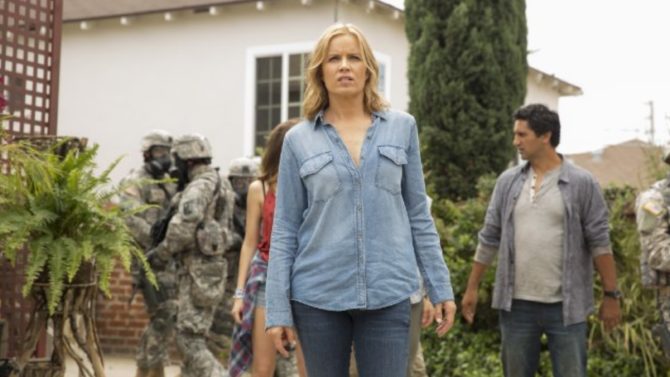 La segunda temporada de Fear the Walking Dead llegará a México, específicamente a Baja California. Así lo anunció AMC en un comunicado oficial donde la televisora reveló que esta será la locación donde se grabarán la nueva tanda de episodios del popular spinoff de The Walking Dead, show que se convirtió en el más visto en la historia de la televisión por cable en su primera temporada.
"Estamos emocionados de iniciar la producción y aún más por hacerlo en México. Baja Studios ha alojado algunas de las producciones oceánicas más impactantes de los últimos tiempos por lo que nos proveen de todos los recursos creativos necesarios para iniciar esta nueva etapa de la saga de 'Fear'. No podríamos estar más felices", aseguró Dave Ericks, uno de los productores ejecutivos del proyecto.
La primera temporada estuvo ambientada en Los Ángeles y contó como comenzó el apocalípsis zombie. La segunda serie de capítulos se estrena en la primavera de 2016. Madison (Kim Dickens), Travis (Cliff Curtis) y Nick (Frank Dillane), entre otros personajes, regresarán para seguir combatiendo a los muertos vivientes.