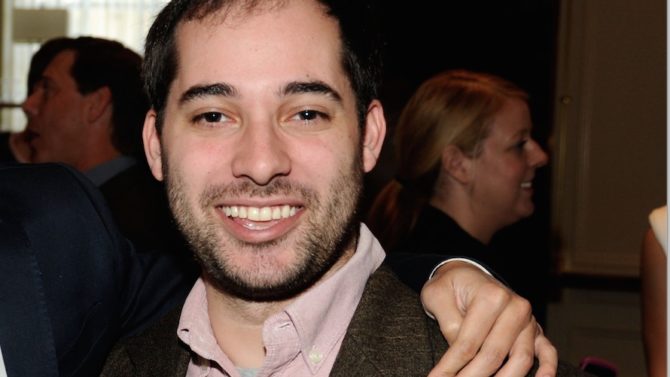 La partida de Harris Wittels días antes de que se exhibiera el último capítulo de "Parks and Recreation" no dejó a nadie indiferente.
El joven escritor y comediante que trabajaba como productor ejecutivo de la serie, murió el 19 de febrero en su departamento de Los Angeles, producto de una sobredosis a los 30 años de edad. Luego del trágico accidente, los mensajes de pésame y de dolor por parte del elenco de la serie y de amigos cercanos, no han dejado de aparecer en las redes sociales.
VER TAMBIÉN Harris Wittels muere: Productor ejecutivo de 'Parks and Recreation' fallece a los 30 años
La serie que lo volvió una estrella, quiere darle un último adiós y el elenco de "Parks and Rec" lo recordará en el último capítulo de la serie.
VER TAMBIÉN 'Parks and Recreation' llega el trailer de la última temporada (video)
Uno de los mensajes más emotivos sobre la muerte de Harris Wittels, fue emitido por el comediante Aziz Ansari, quien se dedicó a escribir un post de casi 3000 palabras en Tumblr, donde podemos leer párrafos como el siguiente: "No sé cuando mi cerebro va a ser capaz de procesar esta terrible sensación, que llena mi corazón de miedo y mis ojos con lágrimas cada 20 segundos, cuando me doy cuenta de que esta persona muy especial realmente se ha ido".
El último episodio de "Parks and Recreation" llamado "One Last Ride: Part 2" se transmitirá el 24 de febrero por NBC.