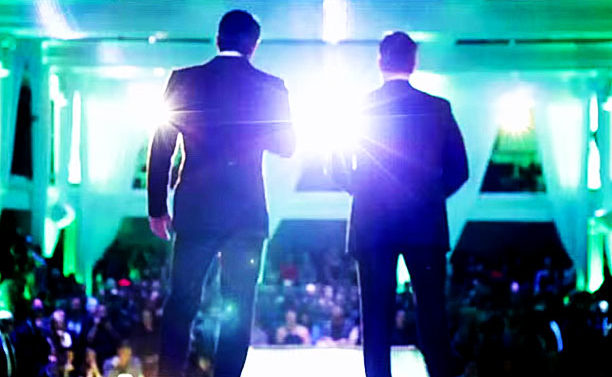 Matt Damon y Ben Affleck ayudan a un aspirante a director en el primer teaser trailer de Project Greenlight. Después de 14 años la serie regresa para darle la oportunidad a cineastas novatos crear su primera película.
"Es la temporada más arriesgada que hemos hecho", Affleck dice en el video. En treinta segundo vemos como el director elegido encuentra problemas con su proyecto e intenta despedir el escritor.
Estrenada en el 2001, el programa solo duró dos temporadas y ofreció una mirada a los desafíos que enfrentan los nuevos directores. Ahora Damon y Affleck regresan como productores ejecutivos para ayudar a otros lanzar sus carreras.
"Project Greenlight funciona," explicó Damon en un comunicado. "Carreras han sido lanzadas y sostenidas como resultado directo de este concurso. Pete Jones, John Gulager, Patrick Melton y Marcus Dunstan son algunos de los alumnos de 'PGL' que han hecho cosas grandes en Hollywood, y Ben y yo estamos muy orgullosos de eso".
Próximamente veremos a Damon protagonizar la cinta The Martian en cines el 2 de octubre mientras que el 25 de marzo Affleck encarnará a Batman en Batman V. Superman: Dawn of Justice.
Project Greenlight se estrena el 13 de septiembre por HBO.