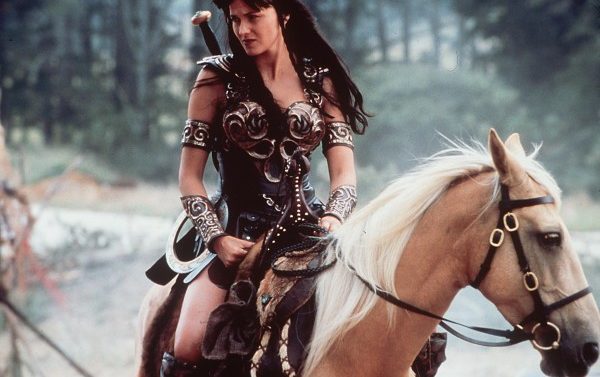 Xena: Warrior Princess regresará a la TV una vez más. Según reportes, NBC se encuentra trabajando en un nuevo show que continuará la historia de la princesa guerrera. El proyecto será producido por Rob Tapert y Sam Raimi, quienes le dieron forma al programa original.
La serie fue un spin-off de Hercules: The Legendary Journeys y fue creada por Tapert. La actriz Lucy Lawless interpretó a Xena, una heroína que valientemente enfrenta monstruos, soldados, criminales y muchos otros villanos mientras realiza un viaje personal para redimir sus pecados.
Xena estuvo al aire desde 1995 hasta 2001. Todavía no está claro si Lawless tendrá algún rol en este nuevo show. Actualmente, la intérprete se encuentra trabajando junto a Tapert en una terrorífica serie de televisión llamada Ash vs. Evil Dead que será transmitida por la cadena Starz este otoño.
VER TAMBIÉN FOX desarrolla serie de televisión basada en 'Fatal Attraction'
De acuerdo a sus productores, esta nueva versión de Xena debe tener el carisma y el encanto de Lawless y la inteligencia de Katniss, el personaje protagónico de The Hunger Games, ya que están en la búsqueda de una superhéroe que sea sofisticada e inteligente.