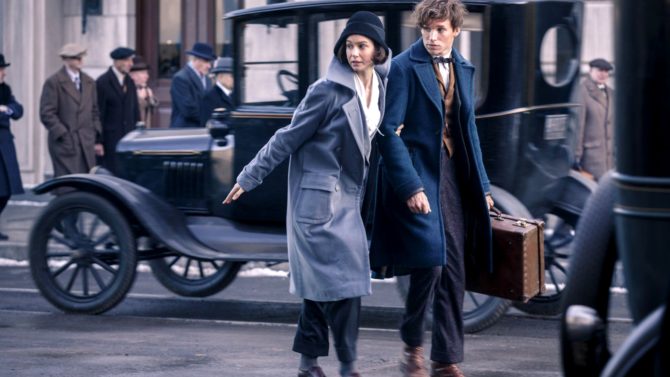 El mundo mágico de Fantastic Beasts and Where to Find Them ha conquistado la taquilla internacional, ya que de acuerdo a Variety, la película protagonizada por Eddie Redmayne ha superado los $200 millones en la taquilla internacional.
El nuevo spin-off de la famosa saga Harry Potter fue estrenado el pasado 18 de noviembre en 24 mil pantallas a lo largo de 63 mercados internacionales. En China, la cinta logró recaudar un total $11.1 millones, a lo largo de 11,600 salas de cine, durante su primer fin de semana de estreno. En el mercado japonés, el filme disfrutó de $8.2 millones durante este mismo período de días.
En el Reino Unido, la cinta ha reunido un total de $29 millones; la mayor de las cifras en territorio internacional. Según informa el medio, esta película ha logrado recaudar hasta los momentos un total de $227.1 millones en la taquilla global.
Fantastic Beasts and Where to Find Them, de la mente creativa de la famosa autora J.K. Rowling, también contó con las actuaciones de Katherine Waterston, Colin Farrell, Samantha Morton y Ezra Miller.
Si todavía no has visto esta cinta en cines, aquí puedes disfrutar de su tráiler.