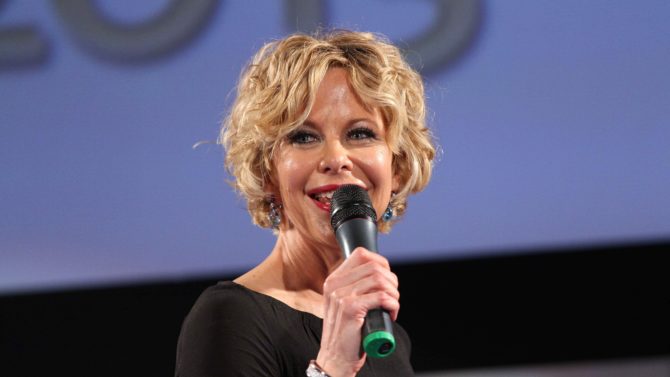 Meg Ryan unirá fuerzas con la escritora Delia Ephron para dirigir una nueva comedia romántica. Esta cinta estará titulada The Book, y será una historia original que tendrá vida en el complicado mundo editorial.
Ryan tuvo su debut como directora con la película Ithaca, una historia situada en El valle de San Joaquín, California, en 1942. La trama sigue la vida de un adolescente que aspira en convertirse en el mensajero de bicicleta más veloz de la historia, mientras que el mundo se ve azotado por la Segunda Guerra Mundial.
Ithaca fue filmada en 2014 y contó con un elenco de estrellas como Jack Quaid, Sam Shepard, Melanie Griffith, Hamish Linklater y Tom Hanks. Además de dirigir la cinta, la actriz estadounidense también protagonizó como la madre del adolescente. Hasta los momentos, la película no cuenta con fecha de distribución.
Ryan y Ephron colaboraron juntas en el hit taquillero You've Got Mail, protagonizada por Tom Hanks y Ryan en 1998. Los detalles sobre The Book todavía se mantienen en total secreto. Esta prolífica escritora también es responsable de exitosas cintas como Sisterhood of the Traveling Pants, Bewitched y Mixed Nuts.